RISE Wrestling July 8, 2018 "Ascent: The Naperville Collection Episodes 7-14" - Naperville, IL
RISE Wrestling July 8, 2018 "Ascent: The Naperville Collection Episodes 7-14" - Naperville, IL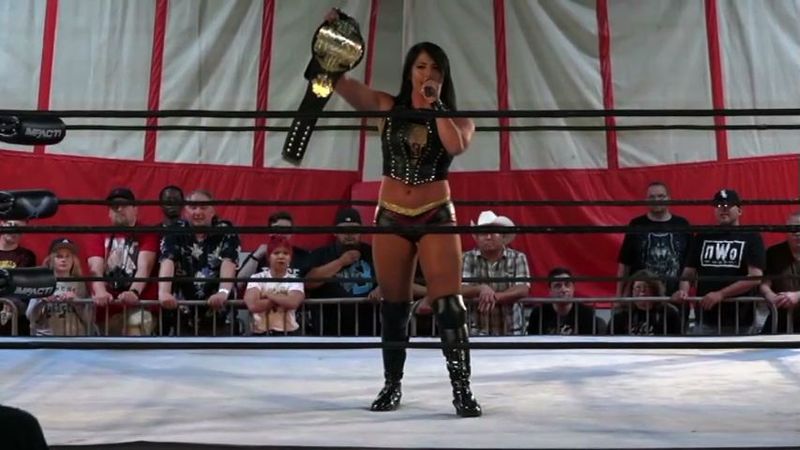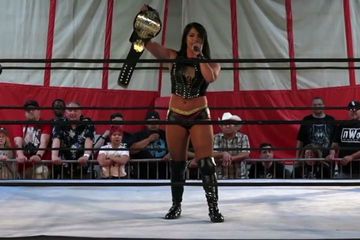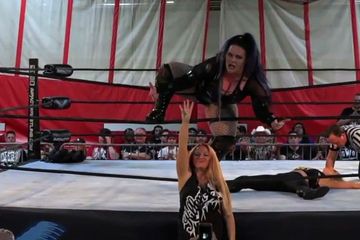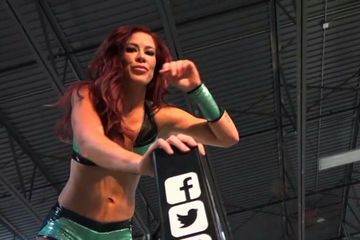 Variations
Episode 7 - New Phoenix, New Guardians
1. Highlight Photos from the Iron Woman Match at RISE 9 - RISE of The Knockouts between Mercedes Martinez & Tessa Blanchard
2. Hear for the first time from The Fourth Phoenix of RISE Tessa Blanchard, and her words are likely to stir some fires in the RISE locker room!
3. Kikyo vs. Saraya Knight
4. "Why, Britt, Why?" A Special Paredyse Productions video package taking at look at the shocking turn of events at RISE 9 with Dr. Britt Baker, DMD.
5. Guardians of Rise Tag Team Championship: Paradise Lost(c) vs. Twizted Sisterz
Episode 8 - Fire vs. Nice
1. Allie vs. Jessicka Havok
2. Mercedes Martinez vs. Valentina Loca
3. Britt Baker vs. Chelsea Green
4. Plus we hear from Madison Rayne on her upcoming Phoenix of RISE Title Match against Tessa Blanchard
Episode 9 - A Diamond's First Defense
1. Miranda Alize vs. Shazza McKenzie
2. Alicia Backstage with Allie
3. Bones of Contention vs. Team Blue Nation
4. Alicia Backstage with Phoenix of RISE Champion Tessa Blanchard
5. Phoenix of RISE Championship: Madison Rayne vs. Tessa Blanchard(c)
Episode 10 - Farewell, Virtuosa
1. Team Blue Nation vs. Twizted Sisterz
2. Alicia Backstage with Bones of Contention
3. Kris Wolf vs. Nevaeh
4. Allie Finds the Perfect Partner
5. Deonna Purrazzo vs. Kylie Rae
Episode 11 - The Search for Tito
1. Alicia In-Ring Interview with Kylie Rae
2. Backstage with Guardians of RISE Paradise Lost with Rosemary
3. Chelsea Green vs. Kikyo
4. Aftermath from Last Week's Farewell to Deonna Purrazzo
5. Backstage with Allie and Kris Wolf
6. Kimber Lee vs. Shazza McKenzie
Episode 12 - Bones of #1 Contention
1. Cold Open - Killer Death Machines and Allie and Saraya Knight
2. Britt Baker vs. Rockelle Vaughn
3. Alicia Backstage with Phoenix of RISE Champion Tessa Blanchard
4. Allie & Saraya Knight vs. The Killer Death Machines
5. Alicia Backstage with Mercedes Martinez
6. Guardians of Rise Tag Team Championship: Bones of Contention (Karen Q & Ray Lyn) vs. Paradise Lost(c) (Dust & Raven's Ash)
Plus Deonna Purrazzo!
Episode 13 - The Phoenix, The Wolf's Head and The Broken Arm
1. Impact Knockouts Championship: Kris Wolf vs. Su Yung(c)
2. Alicia Backstage with Deonna Purrazzo
3. Deonna Purrazzo vs. Mercedes Martinez
4. Alicia Backstage with Miranda Alize and Kylie Rae
5. Phoenix of RISE Championship: Miranda Alize vs. Tessa Blanchard(c)
Episode 14 - 上昇
1. AZM vs. Dust
2. Kylie Rae vs. Shiki Shibusawa vs. Tam Nakano
3. Britt Baker vs. Natsuko Tora
You need to purchase "Watch Online" version to watch!