Premier November 13, 2016 "November Pain" - Cleveland, OH
Premier November 13, 2016 "November Pain" - Cleveland, OH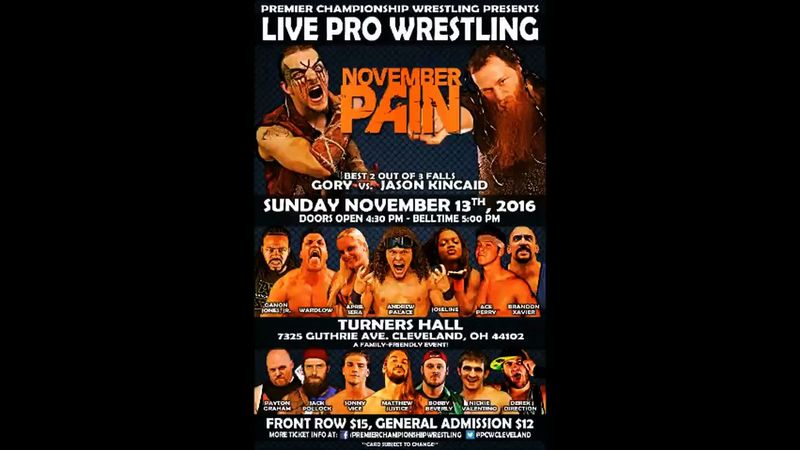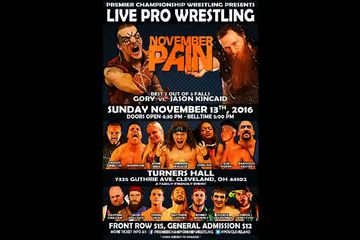 Variations
1. Ethan Wright vs. Rex Brody
2. April Sera vs. Joseline Navarro
3. Ghosts of 885 (Aiden Veil & Shawn Phoenix) vs. Nickie Valentino & Wardlow
4. Brandon Xavier vs. Ganon Jones Jr.
5. Bryen Douglas & Sless Taylor vs. Jack Pollock & Payton Graham
6. Alex Matthews vs. Derek Direction
7. Nate Wings vs. Remy LaVey
8. Two Out Of Three Falls: Andrew Palace vs. Gory
You need to purchase "Watch Online" version to watch!