H2O Wrestling December 21, 2019 "Merry F'n Christmas 2" - Williamstown, NJ
H2O Wrestling December 21, 2019 "Merry F'n Christmas 2" - Williamstown, NJ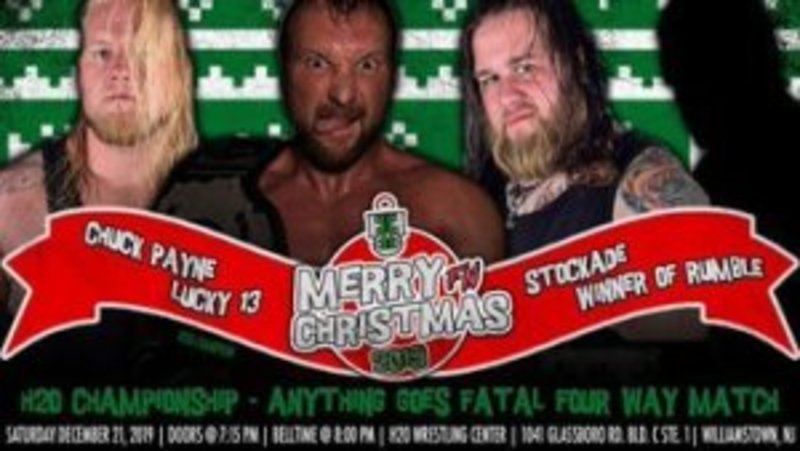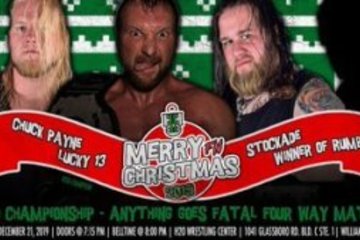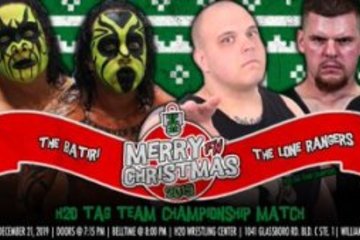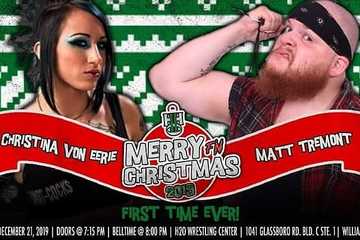 Variations
1. The Extricated vs. Jimmy Lyon, Marc Angel & Sean Henderson
2. H2O Tag Team Championships: The Batiri vs. (c) Mitch Vallen & Jeff Cannonball
3. 3rd Annual Christmas Chaos RUMBLE - Winner gets spot in 4 Way H20 Title Match later that night
4. H2O HYBRID Championship: Cole Radrick vs. (c) Danny Gallagher
5. Inter-Gender Deathmatch: Christina Von Eerie vs. "Bulldozer" Matt Tremont
6. (4 Way) Anything Goes H20 Championship: (c) Lucky 13 vs. Stockade vs. Chuck Payne vs. ???

You need to purchase "Watch Online" version to watch!