Black Label Pro January 18, 2020 "Nobody Buts BLP In A Corner" - Crown Point, IN
Black Label Pro January 18, 2020 "Nobody Buts BLP In A Corner" - Crown Point, IN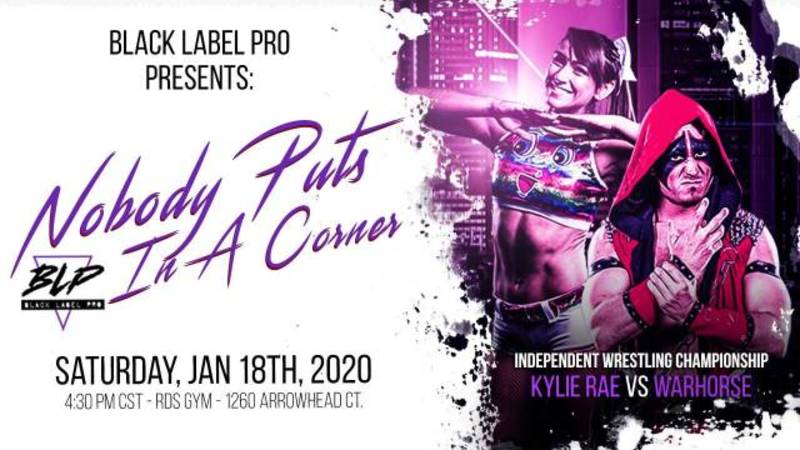 Variations
1. Alex Shelley vs. Isaias Velazquez
2. Violence is Forever(Kevin Ku and Dominic Garrini) vs. Corn Beef (Manders and Big Beef)
3. For the BLP Midwest Championship: AJ Gray (c) vs. Hammerstone
4. Rocky Romero vs. Ophidian
5. For the IWTV Independent Championship: WARHORSE (c) vs. Kylie Rae
6. Jonathan Wolf vs. Jason Cade
7. For the BLP Championship: Erick Stevens (c) vs. "Filthy" Tom Lawlor
8. The 34 Entrant "Greatest BLP Rumble"

You need to purchase "Watch Online" version to watch!