AWS May 30, 2015 "Ladies Night" - South Gate, CA
AWS May 30, 2015 "Ladies Night" - South Gate, CA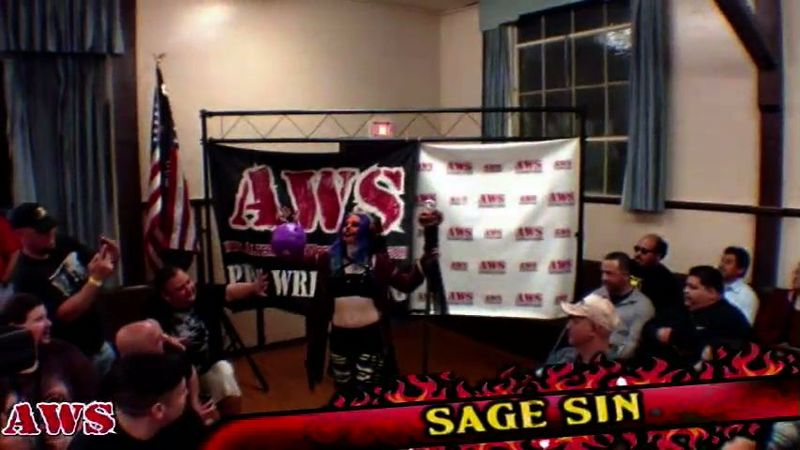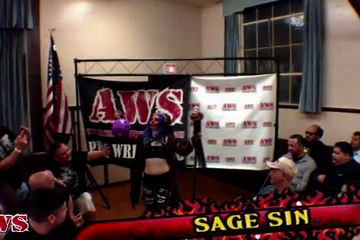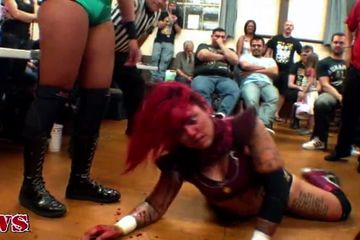 Variations
Trailer:
https://www.youtube.com/watch?v=7lJ95XwtbqE&feature=youtu.be&list=PL52A8DE11F88D5A45
1. Kikyo Nakamura vs. Tab Jackson
2. Brittany Wonder vs. Shotzi Blakk Heartt
3. Kahmora vs. Kitana Vera vs. Raze
4. Renee Michelle vs. Sage Sin Supreme
5. Laura James vs. Nicole Savoy
6. Amazona vs. Datura
7. AWS Womens Championship/No DQ/Falls Count Anywhere/Special Referee Melina: Cheerleader Melissa vs. Hudson Envy(c)
8. Brittany Wonder, Kikyo Nakamura, Nicole Savoy, Raze & Sage Sin Supreme vs. Jeckles the Jester, PPRay (Peter Avalon & Ray Rosas) & Suburban Commandos (D-Unit & T-Rent)
You need to purchase "Watch Online" version to watch!